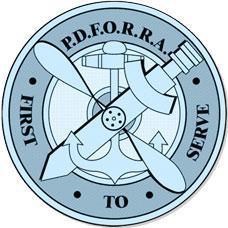 Aontú leader Peadar Tóibín. Photo: Frank McGrath
The number of people leaving the Defence Forces every year is running at almost double the number being recruited, meaning major gaps are appearing in the ranks.
According to provisional figures for last year, 591 people left the Defence Forces, with just 300 being recruited.
The figures, given in response to a parliamentary question, highlight the Army's problem with retention and its loss of experience and institutional memory.
Discharges have led to the disappearance of more personnel than have been recruited for the last seven years.
Since 2016, nearly 4,000 men and women have been discharged from the Defence Forces. This is equivalent to losing more than a third of our service members and combat strength every five years.
In the past four years, the Defence Forces have lost 42 engineers, 17 bomb disposal experts and five highly skilled medics.
In the first nine months of this year, 13 top trained engineers left the Defence Forces, including two corporals and one sergeant.

"This last year was record-breaking, with the Department of Defence recruiting only 300 soldiers, but discharging 591," said Aontú leader Peadar Tóibín, who asked questions of Defence Minister Simon Coveney.
"This is a staggering net loss of 291 soldiers in a single year and speaks to a serious and crippling crisis within the Defence Forces.
"Retention issues are having a real and serious impact on the functioning of the defence services.
"In 2020 alone, we lost over 30 patrol days due to personnel issues.
"Worryingly, the Defence Forces have been haemorrhaging highly skilled personnel in particular."
The relationship between the Defence Forces and the Department of Defence has been one of "total disrespect" on the latter's part, he claimed.
"The department has completely exploited the loyalty of the Defence Forces and their inability to engage in industrial relations.
"The State has still not implemented the Technical Pay Agreement agreed in July 2019.
"We regularly hear horror stories of soldiers sleeping in cars and working three jobs due to the inequitable pay and working conditions."
The department said: "The term 'discharges' encompasses personnel who left for a variety of reasons, including on age grounds, at end of contract and voluntary discharges, and also includes a number of trainees who exited prior to completion of their initial training.
"In 2022, as at November 30, the Defence Forces inducted a total of 370 Army personnel, including 329 general service recruits. The manpower requirement of the Defence Forces is monitored on an ongoing basis in accordance with operational requirements."
But Mr Tóibín said members were being deployed on duties lasting several days at a time due to lack of personnel.
The EU Working Time Directive does not apply to the Defence Forces, he said. "Personnel have been paid meagre expenses that have not covered the costs of even travelling to their duties. The pay restoration of €350 a year they are receiving works out at under €1 a day."
Mr Coveney said: "I remain committed to ensuring that the Defence Forces retain the capacity to operate effectively across all roles assigned by Government."